SERVICES: 
Wall Graphics, Material Selection, Visual Identity, Space Planning 
OPPORTUNITY: 
Letting their beautiful photography and global presence lead the way, the team created a mesh world map, glass vinyl for doors, dimensional tone-on-tone typography, and colorful, life-size images for the Water.org headquarters in Kansas City. For this project, I acted as both the project manager and the designer. This work was completed while at DesignHaus-Studio.
Upon initial look at the space, there were these wonderful, raw materials to work with, such as the iron dividers and the concrete pillars and floors. Keeping in mind a smaller budget, I set forth identifying key areas in the space in which we could propose graphics and adding to the environment.
Below are the two phases proposed in implementing graphics.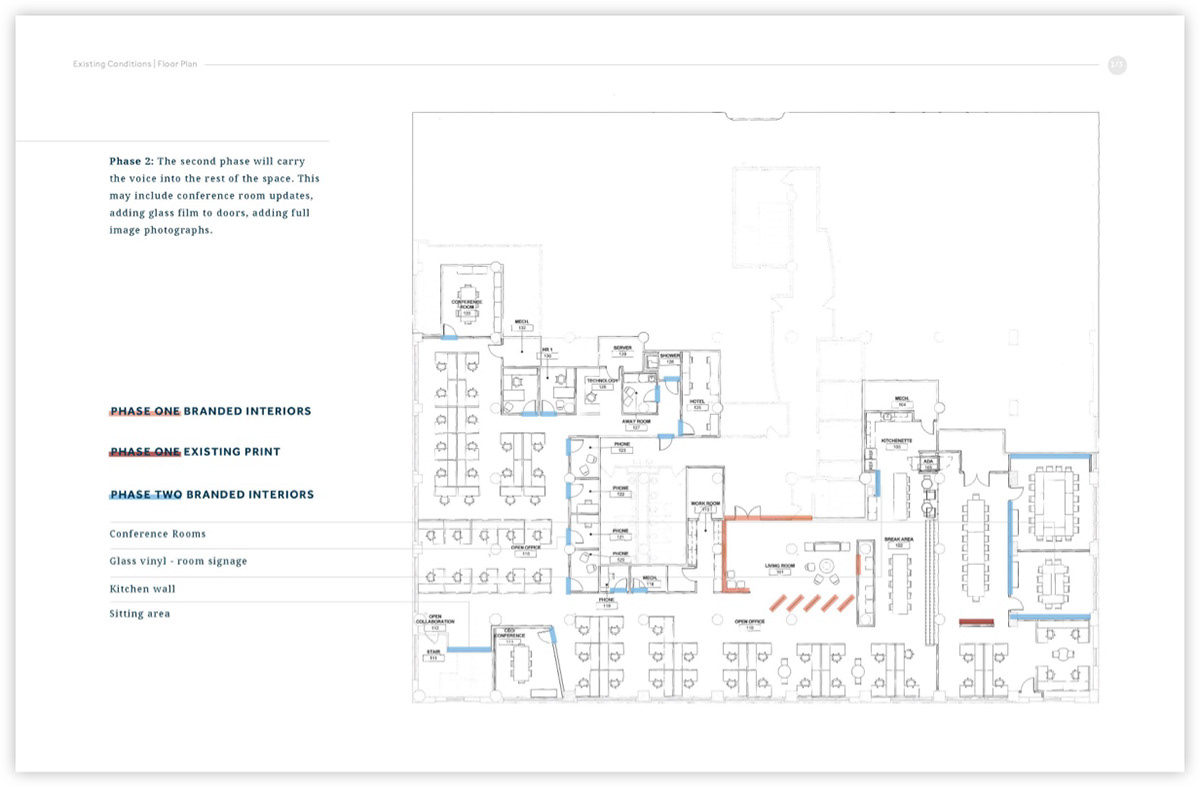 For the first rollout of Branded Interiors, we looked at the main areas in which guests and visitors would enter. This included the lobby and divider panels that separated the entry and the worker's desks. 
(*Alas, the second phase was not rolled out due to budget.)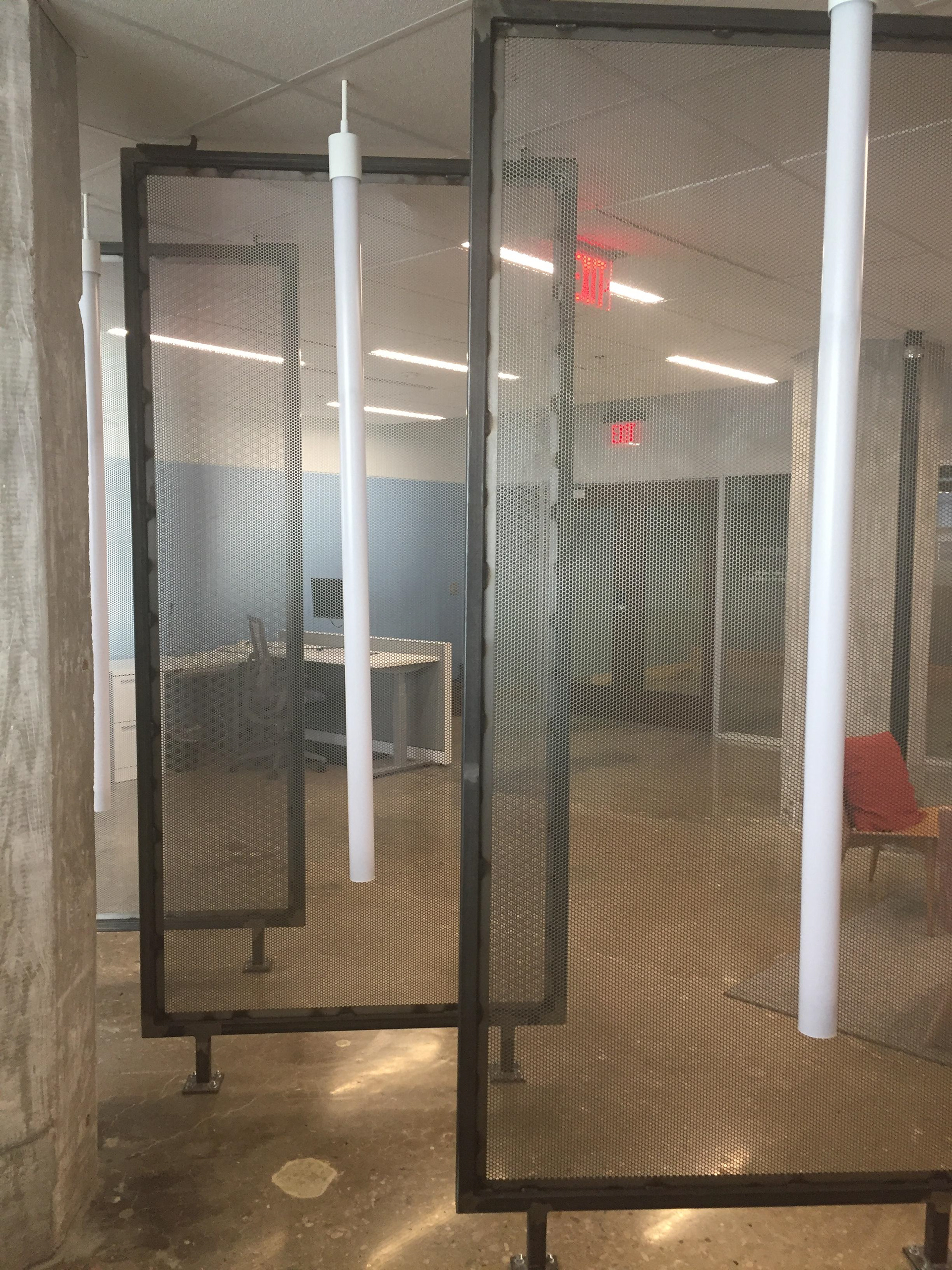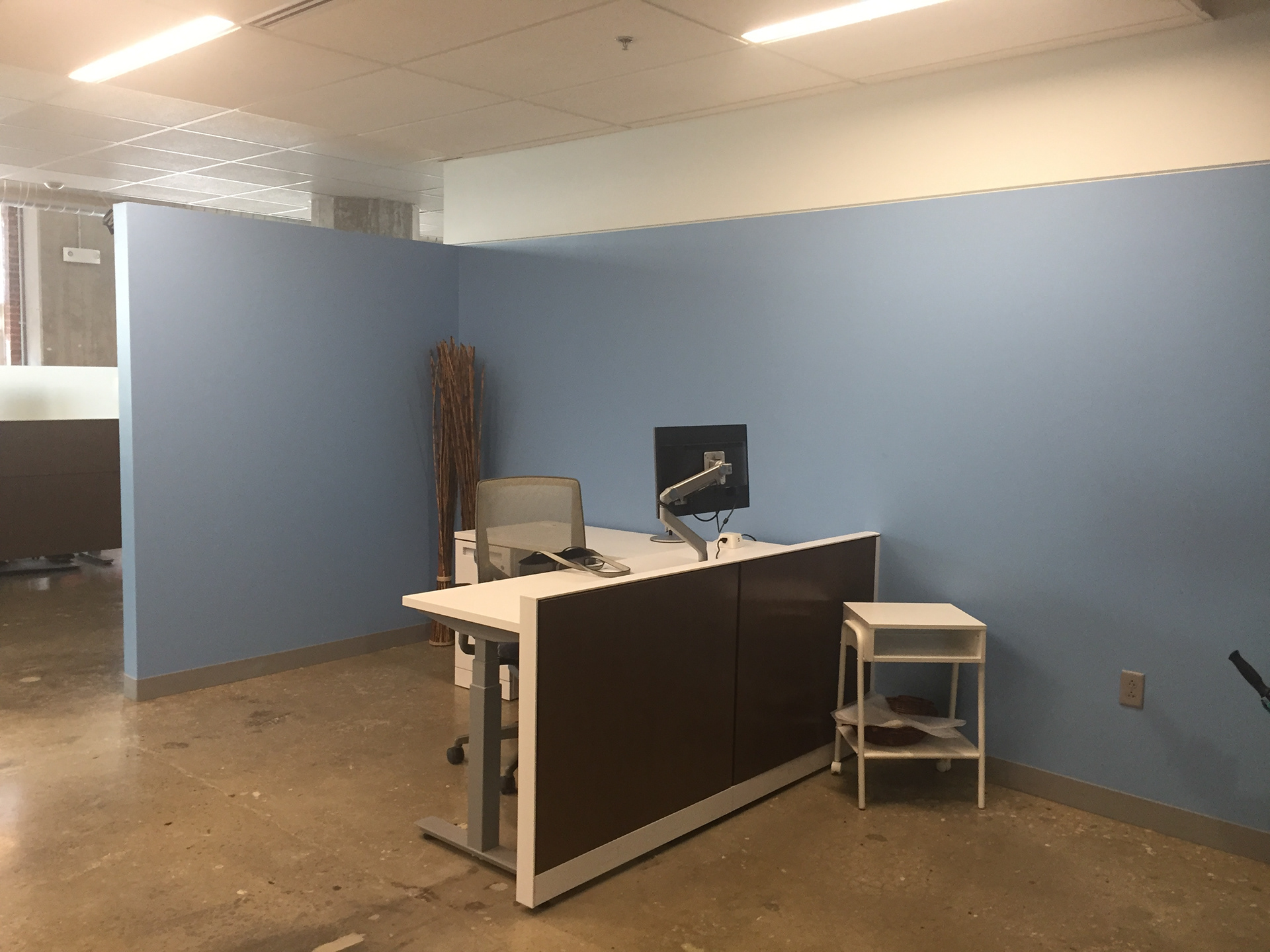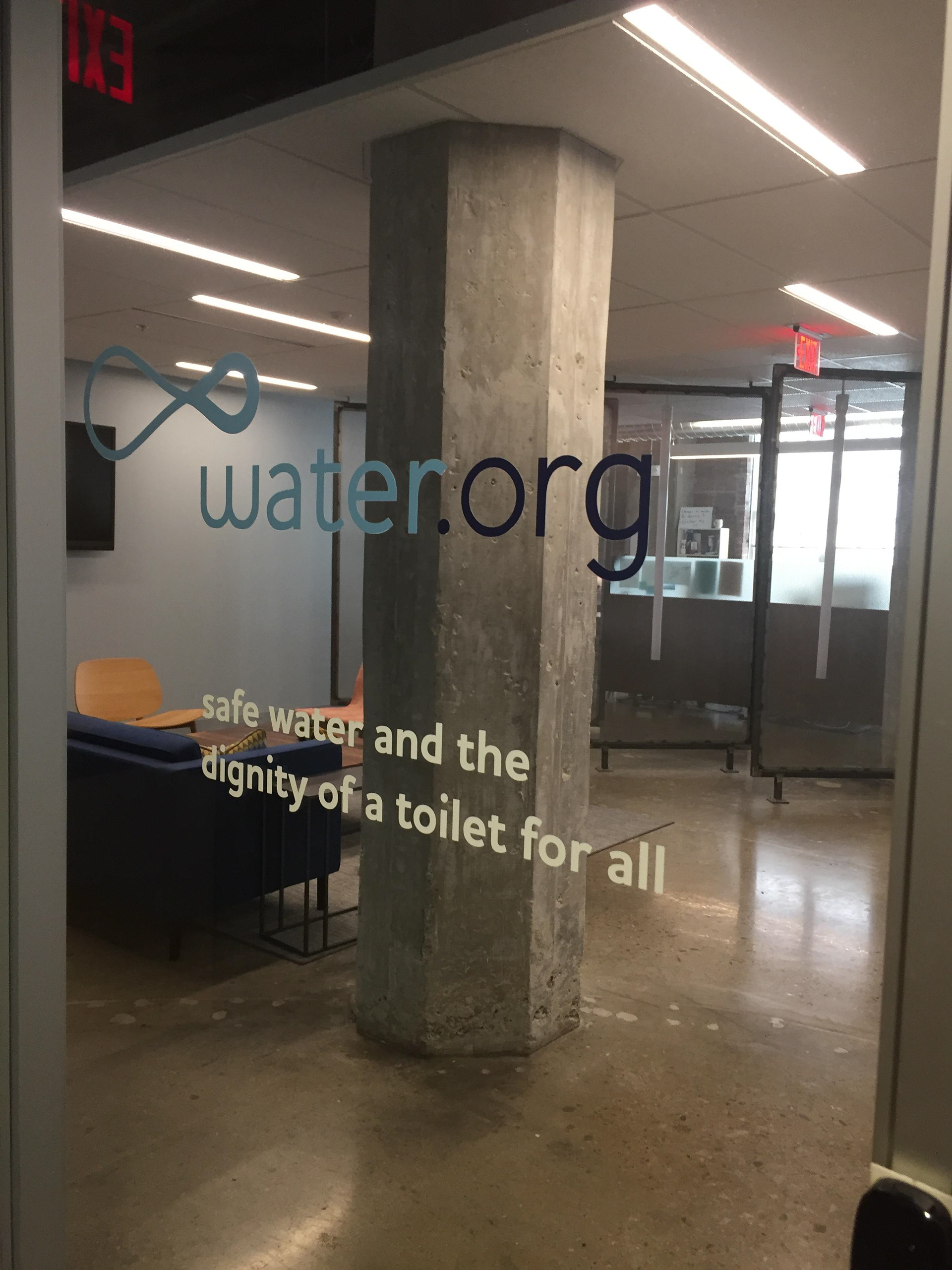 Getting a feel for the space and approval on designing within phases, I started with the ideation and creation of three general directions for the client to review (shown below). Excited with the elements shown in Global Impact, I went forth obtaining official dimensions of the space and creating elevations.