SERVICES:
Environmental Design, Wall Graphics, Material Selection, Visual Identity, Space Planning, Project Management
OPPORTUNITY: 
Letting their beautiful photography and company mission take the lead, I helped bring branded interior designs to the Water.org headquarters in Kansas City. Through site planning, digging deep into values, working with the fabricator and developing key graphics for the space, I acted as both the project manager and designer for this beautiful update.
This work was completed while at
DesignHaus-Studio.
Upon an initial site visit, there were these wonderful, raw materials to work with, such as iron dividers, concrete pillars and floors. Keeping in mind the set budget and project overview, I set forth identifying key areas in the space in which we could propose graphics to help infuse the brand into the environment.
Below are the two phases proposed in implementing graphics. 
Phase 1: 

Focusing on the orange and red highlighted elements and walls. These are high-traffic and visibility destinations with the most influence on a user's first experience in the office.
Phase 2: 

To carry the voice into the rest of the space, including the seated working areas
(*Due to time and budget, Phase 2 was postponed)
For the first rollout of Branded Interiors, we looked at the main areas in which guests and visitors would enter. This included the lobby and divider panels that separated the entry and the worker's desks. 
​​​​​​​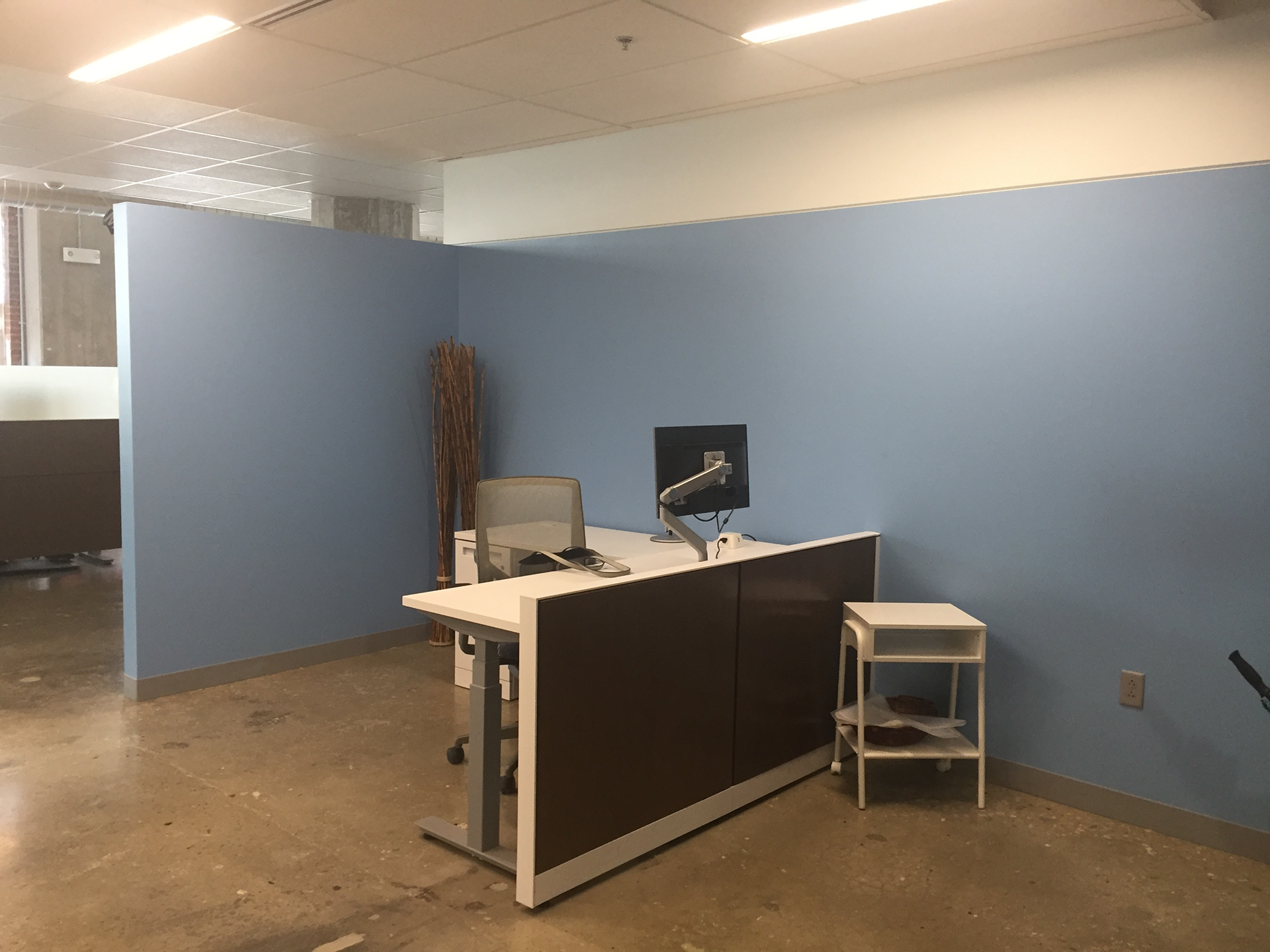 Getting a feel for the space and approval to design within these set phases, I started with the ideation and creation of three general directions for the client to review (shown below). Each pulled from a different texture or brand element to help bring a global influence. 
Excited with the elements shown in

Proposal: Global Impact

, I went forth in measuring the official dimensions of the space and building each elevation for Phase 1.
Seeing Through to Fabrication
After conducting progress check-ins, confirming design elements, and refining final concepts, I met with fabricators to ensure materials and final installment dates. 
Below are the elevations and final installments. We stayed true to budget and our deadline, but the true joy of this whole project was seeing the energy of the office come to life with the addition of their incredible photography, the new textures, and colors.
To read more about Water.org and their company mission and work, visit water.org